26 January 2020 – Day Retreat at the Briery in Ilkley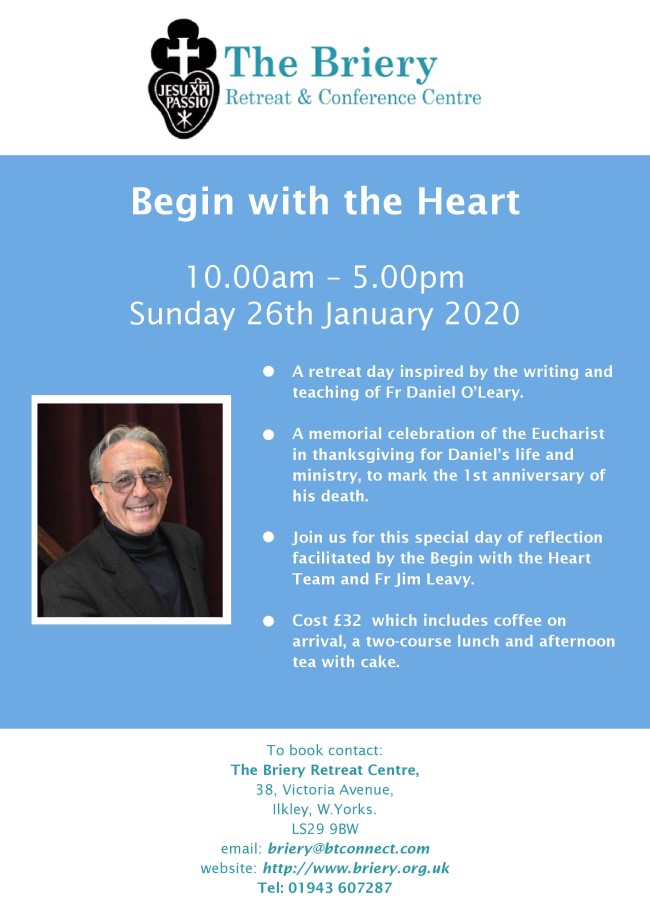 20 July – New course based on An Astonishing Secret Announced
We are delighted to announce that in March of 2020 there will be the first presentation of a course based on the Astonishing Secret book and set of videos. Here are the details: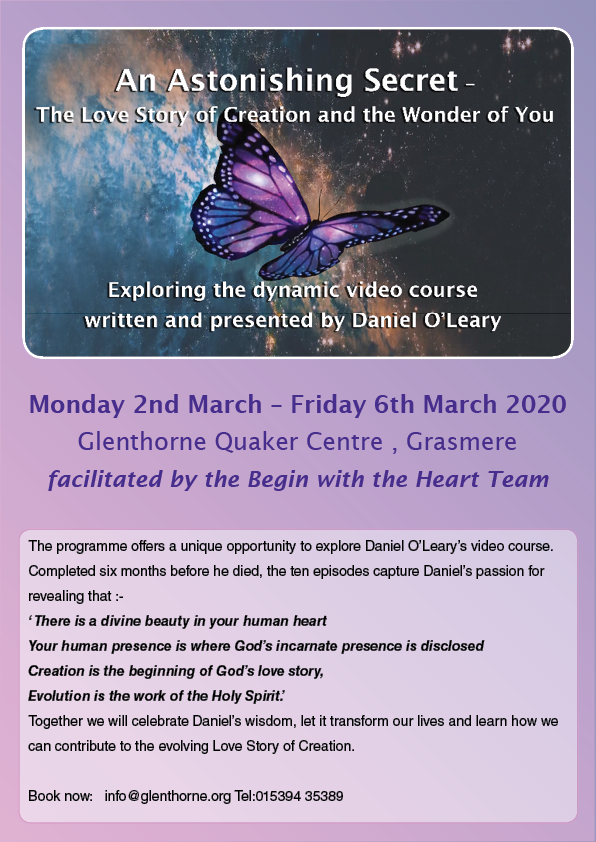 05 July – Candlelight Fund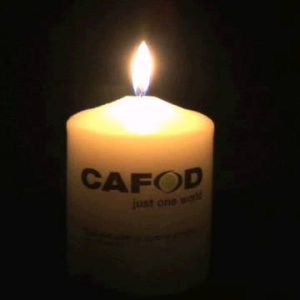 Daniel's wish was that all profit from both An Astonishing Secret Book and the accompanying An Astonishing Secret Video Course should be donated to charity. In order to fulfil his wish we asked CAFOD to create a 'Candlelight Fund' in Daniel's memory, with all donations being used for CAFOD's disasters and emergencies work.
From the online course profits we were delighted to send £1000 to CAFOD on June 19th, the anniversary of Daniel's ordination. We intend to make further donations at six-monthly intervals, as profits allow.
You can also donate to the fund directly at any time should you wish to honour Daniel's memory in this way.
Click the button below and in the search box simply put Daniel O'Leary ' on the Candleight Fund page of CAFOD'S website.