16 July 2023 – New Retreat announced
'Spirituality of the Heart'
– The Four Paths of Creation Spirituality
 (no prior knowledge needed)
Glenthorne Quaker Centre, Grasmere, 12th -18th April, 2024
'Spirituality of the Heart' invites us to deepen the experience of God's presence in our lives. Set amidst the beautiful Lakes, this four- day course follows a traditional Christian journey through the Four Paths of Creation Spirituality to help our hidden selves grow strong. 
Delighting in The Way of Wonder and Beauty, we also recognise the world's struggles and our own through The Way of  Pain and Letting-go. Accepting our woundedness, The Way of Creativity and Healing helps release our potential to be co-creators with God. Embracing The Way of Change and Transformation offers healing for ourselves and our broken world.
 Facilitated by The Begin with the Heart Team, friends of the late Fr Daniel O'Leary, whose mission is to continue his work of offering a spirituality for anyone seeking a deeper and more fulfilling way of living.
For further information and booking contact Glenthorne Quaker Centre
E: info@glenthorne.org 
T: 015394 35389
Sat 21 January 2022:
Horizons of Hope Day of Reflection
A day at the Briery Retreat Centre in Ilkley, Yorkshire, inspired by the wisdom of Daniel O'Leary.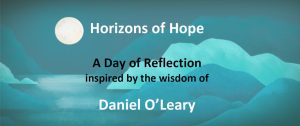 The day will be facilitated by the Begin with the Heart Team, reflecting on Daniel's latest book, Horizons of Hope. We will explore Daniel's theology and spirituality, offering hope for our time. The day will include video clips and 'unpublished fragments of love' from Daniel.
Booking essential via The Briery website http://www.briery.org.uk/wordpress/
 Alternatively, email  briery@btconnect.com  or Telephone 01943 607287
 Cost £37 including lunch and all refreshments
01 August 2021
8 Sep 2021 between 7pm and 8pm: An Online celebration of Daniel O'Leary's legacy of love and compassion.
Email the Begin with the Heart team to get a link to join this event.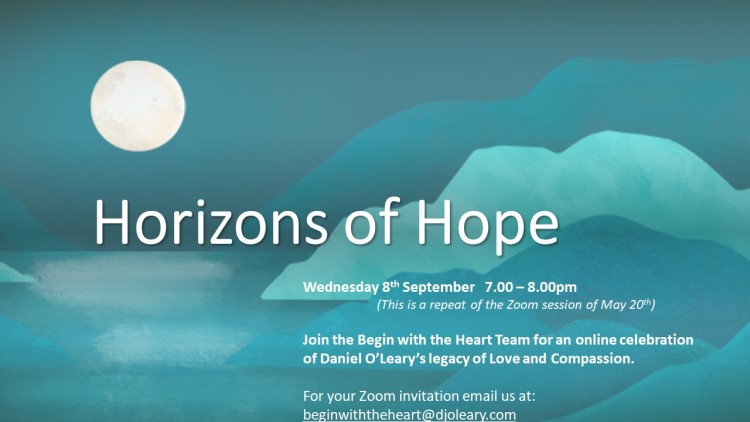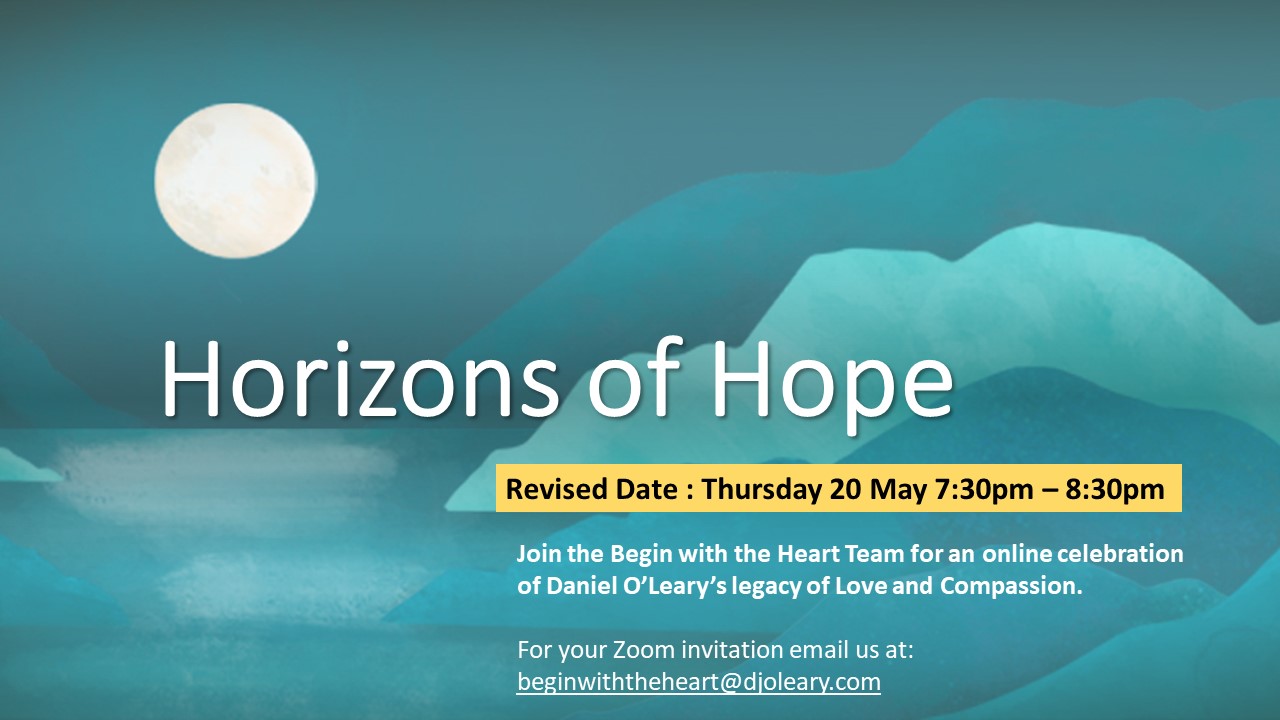 02 Feb 2021 - Horizons of Hope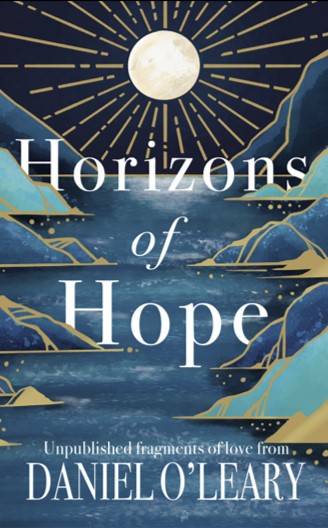 Horizons of Hope is a culmination of decades' worth of Daniel's reflections and inspirational features. Comprising of articles from The Tablet and notes found on Daniel's laptop after his death, this collection is a fitting swansong for the bestselling author.
It is published on 11 February 2021 and is available from most good booksellers
26 January 2020 – Day Retreat at the Briery in Ilkley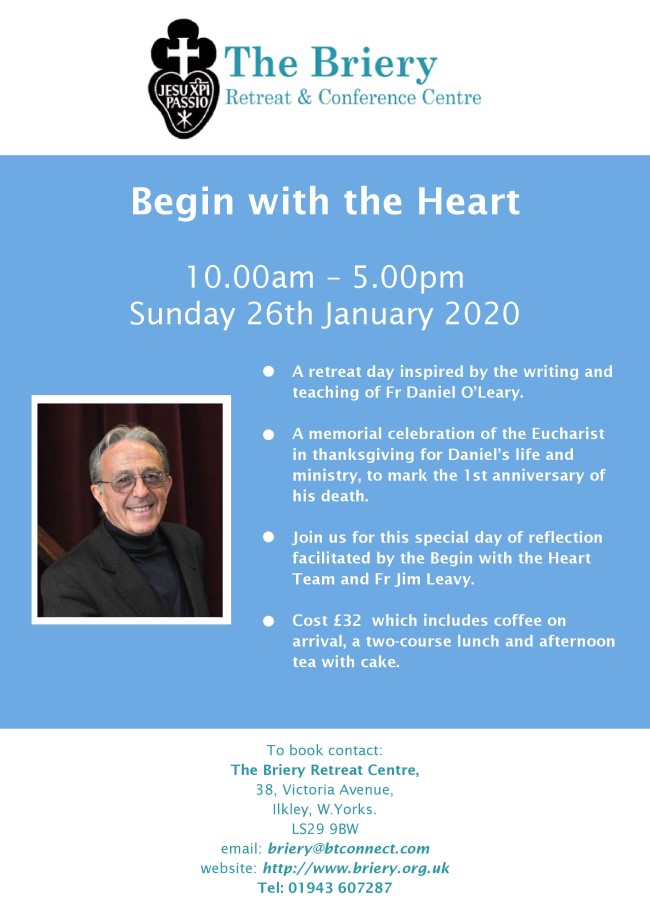 20 July 2019 – New course based on An Astonishing Secret Announced
We are delighted to announce that in March of 2020 there will be the first presentation of a course based on the Astonishing Secret book and set of videos. Here are the details: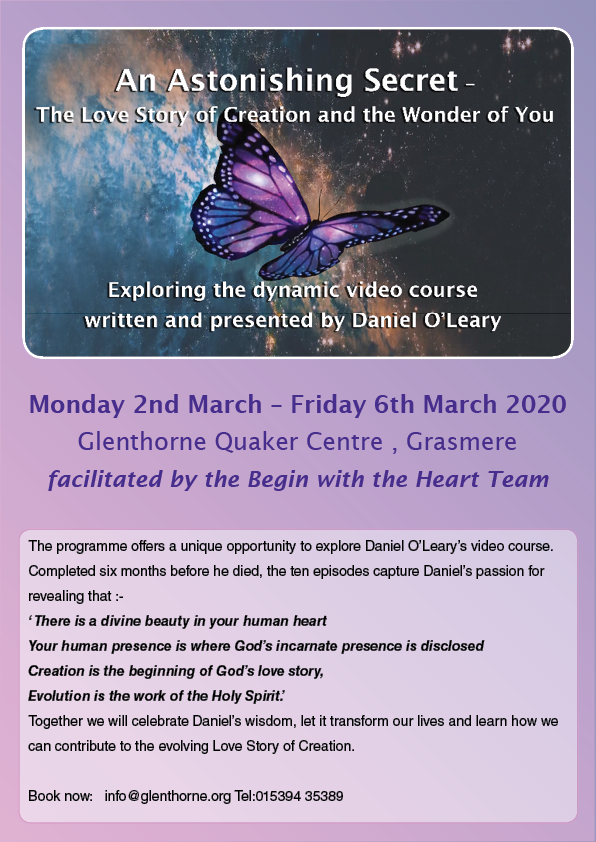 05 July 2019 – Candlelight Fund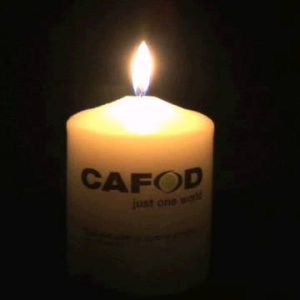 Daniel's wish was that all profit from both An Astonishing Secret Book and the accompanying An Astonishing Secret Video Course should be donated to charity. In order to fulfil his wish we asked CAFOD to create a 'Candlelight Fund' in Daniel's memory, with all donations being used for CAFOD's disasters and emergencies work.
From the online course profits we were delighted to send £1000 to CAFOD on June 19th, the anniversary of Daniel's ordination. We intend to make further donations at six-monthly intervals, as profits allow.
You can also donate to the fund directly at any time should you wish to honour Daniel's memory in this way.
Click the button below and in the search box simply put Daniel O'Leary ' on the Candleight Fund page of CAFOD'S website.